Thought via Path
I don't mind the word dilettante. A dilettante means someone who does what he loves. -P. Beard – Read on Path.
Everybody hates Marissa Meyer.
So I'm watching Makers. And I'm getting kinda concerned that no one's talking about women who don't identify as feminists. And then Marissa comes on and says exactly what I'm thinking. "I don't think that I would consider myself a feminist. I certainly believe in equal rights, I believe women are just as capable, if not more so, in a lot of different dimensions. But...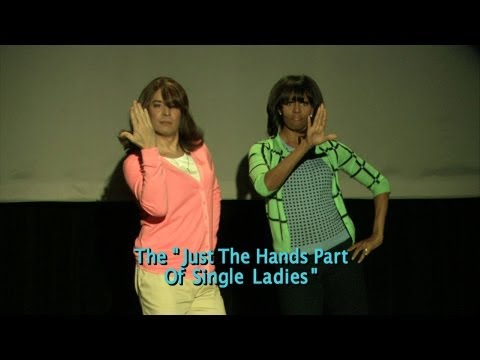 New York is killing me you say? →
Well it sure is fun doing it.
You're beautiful. You. Are. Beautiful.
This morning at the gym an older woman I take spin with was making herself up in the mirror. I was thinking about how obnoxious I find her because she talks loud and in a very nasal tone and I simply don't imagine I would want to hang out with her outside of our Monday morning class. Anywho, as she blushed her face and glossed her lips another gym-goer and said to her, "You look so...
My tumblr ...
Has turned in to a shrine to the Obamas.
Gotta love President Obama.
justcanteven: i've been watching this and crying for about ten minutes now.  side note: wish i had done this in my underwear, in front of the mirror, approximately five years ago.  I don't have to tell you how much. You already know.
Watch
mattyrab: Historical moments in shade throwing, Inauguration Edition 2013. Keep your eyes on FLOTUS' reaction to what Boehner said to her and POTUS.
'...A statement from Mr. Biden's office said that... →
thesmithian: Dooooooope.
Prepfection: Shopping Roundup! →
prepfection: Anthropologie: up to 50% off sale merchandise ASOS: up to 70% off sale and free shipping plus an extra 10% off with code "PERFECT10" Banana Republic: 30% off all orders with code "BRFASHION" Bloomingdale's: up to 75% off sale Brooks Brothers: save up to 50% on winter…
What people buy when they buy something on sale →
Seth Godin, typepad.com Assuming it's not something they were shopping for in the first place…The impulse big-sale buy is not a matter of acquiring a high value item they'll need later at a bargain price today.No, the consumer is spending money in exchange for the… Sad, but has often been true for me. J. Crew especially knows how to trigger this in me better than any other...
1 tag
10 Days in a Carry-On →
A flight attendant reveals her secrets on how to pack efficiently and wrinkle-free. 
Prepfection: Shopping Roundup! →
prepfection: Anthropologie: up to 50% off sale merchandise ASOS: up to 60% off sale and free shipping Banana Republic: extra 30% off sale merchandise with code "BRSALE30" Bloomingdale's: up to 75% off sale Brooks Brothers: up to 50% off at the semi annual sale (ENDS TOMORROW) … Just because I can't participate doesn't mean I can't share … …and it...
Trying something new.
So a couple months back I'm visiting with my mom in her kitchen and we're baking cupcakes and she's telling me about a guy who stopped going out and spending money and instead spent a year putting all his discretionary income toward his house and paid it off. The very idea of this is to say the least … frightening. I've spent the last 3 years building the Lauren...
5 tags
"When something which looks silly becomes acceptable as a power, it can throw everyone's life into consternation. That is something which everyone has experienced recently." -O. Taro, 1950
I discovered these common, self imposed... •... →
Maria Popova, brainpickings.org 6,135 plays I dis­cov­ered these com­mon, self imposed restric­tions are rather insid­i­ous, though they start out sim­ple enough. We begin by wor­ry­ing we aren't good enough, smart enough or tal­ent­ed enough to get what we want, then we… If you imagine less, less will be what you undoubtedly deserve. Do what you love, and don't stop until you get what you...
Overpopulation, Climate Change, Nighttime Is... →
medicaldaily.com The study was the first time that lobsters were seen cannibalizing in the wild. SOCIALITE ALERT! The lobsters are eating each other! We have to stop the madness.
4 tags
2 tags
4 tags
1 tag